Our services include:
Weekly creative writing workshop for adults
Weekly creative writing workshop for children (10-14)
Weekly drama workshop for children
Floating Island Youth Theatre in Westport [Saturdays 2-4 in Westport: Details on Facebook
Mayo Youth Theatre in Ballina [Fiona is facilitator]
Creative writing retreats for adults [at Old Rectory Retreat]
Editorial/language services [feedback, tuition, sub-editing, proofreading, production: details]
Live feedback sessions [via Skype or phone]
Sign up for our newsletter by sending the word SUBSCRIBE to hq@sixpens.com. Follow us on our Facebook page, for choice quotes and upcoming writing opportunities. Or get in touch via email to hq@sixpens.com or by calling Fiona at 087-763-4339
Another weekend of writing planned for October 2016. A great time to get stuck into something new or return to an existing project. We always meet lovely people, eat nourishing food (courtesy of Chef Roisin!) and find that Sunday comes too soon. We write, read, listen and laugh. Consider joining us. Call Fiona 087 763 4339 or Roisin 087 776 4820.
---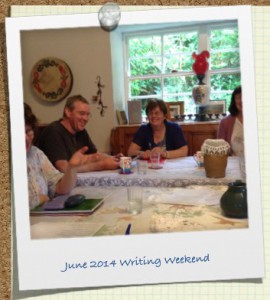 WANT to write? Experienced? Novice? Using crafted prompts and choice materials, writers Fiona Keane and Fin Keegan lead workshops at Old Rectory Retreat, as well as evaluating manuscripts and editing for publication. Call Fiona 087 763 4339 or email hq@sixpens.com for details.