Not sure how to go about writing (and perhaps even publishing) your work?
We can help!
Fin and Fiona at SixPens help you to find your story, tell it with impact and, if you want, publish a book
CREATIVE COACHING: at every step, productive dialogue and prompts
EDITING for impact
LAYOUT and BOOK DESIGN if you want to take publication into your own hands
E-COMMERCE WEBSITE to sell online
PUBLICATION!

 

Call Fiona at 087-763-4339 or email hq@sixpens.com for more details and to discuss your needs.
Other services include:
Manuscript evaluation
Live one-to-one feedback sessions or creative consultations: stuck in the middle of a project or can't get started? Need a creative reboot? Fiona's mission is to activate creativity (the more dormant the better: she likes a challenge). [via Skype/zoom, phone or in person]

"You contribute so much to the art community in so many ways"


―

Cas M.
Sign up for our newsletter by sending the word SUBSCRIBE to hq@sixpens.com. Follow us on our Facebook page, for choice quotes and upcoming writing opportunities. Or get in touch via email to hq@sixpens.com or by calling Fiona at 087-763-4339
Previous events include…
Weekend workshops with delicious food and a stay at Old Rectory Retreat near Westport (see below)
Weekly creative writing workshop for adults at Westport College of Further Education on Wednesday evenings
Weekly creative writing workshops for teens on Saturday mornings in Westport
Floating Island Youth Theatre in Westport [Details on Facebook]
Mayo Youth Theatre in Ballina [Fiona was the facilitator]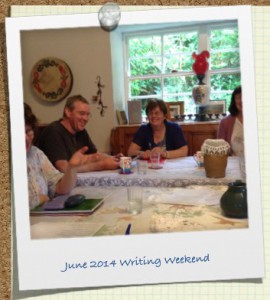 For almost a decade from 2010, experienced facilitators Fiona Keane (playwright & songwriter) & Fin Keegan (editor, writer and publisher) hosted workshop-style weekends of writing at Old Rectory Retreat, a tranquil environment on the Wild Atlantic Way. Using complex, well-considered prompts, we wrote, read and offer feedback in a stimulating, supportive and rigorous atmosphere over the course of four workshops with breaks for tasty lunches courtesy of Chef Roisin. These weekends were always productive, engaging and highly enjoyable. We wrote, read, listened and laughed.